Here's a quick and dirty workaround to Twitter's grasp on your tweets that go back more than 20 pages. This should work, because Google Reader will go back to the beginning of RSS feeds. The key is to give it time to retrieve the entire feed.
Note: You must have a GMail or Google Account for this method. If you use a different RSS reader, go ahead and try it there. I just know that Google Reader works. I'm not as sure about the other RSS readers.
Step 1: Locate Your Twitter RSS feed (See image below)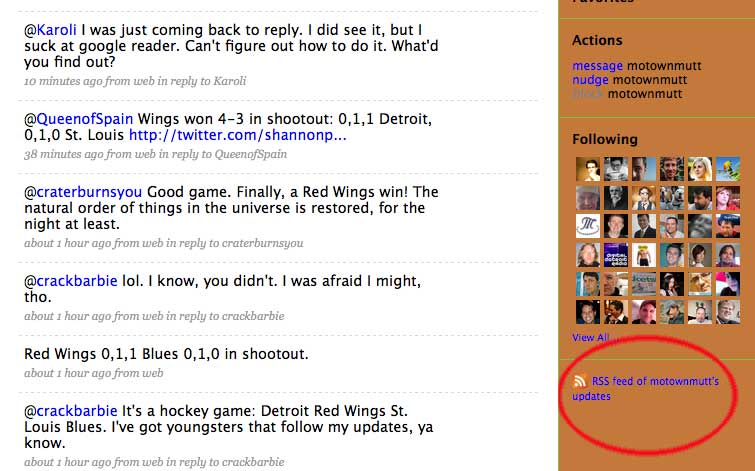 Simply click on the RSS link and go to step 2
Step 2: Subscribe with Google
When you click the link to the RSS feed, you will be taken to a screen like this: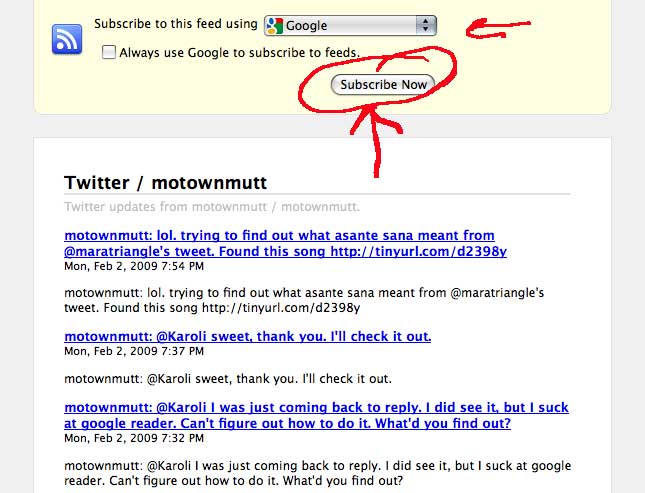 From the pull-down menu, select Google, then click "subscribe".
You will have the option to subscribe on your home page or in Google Reader. Select Google Reader.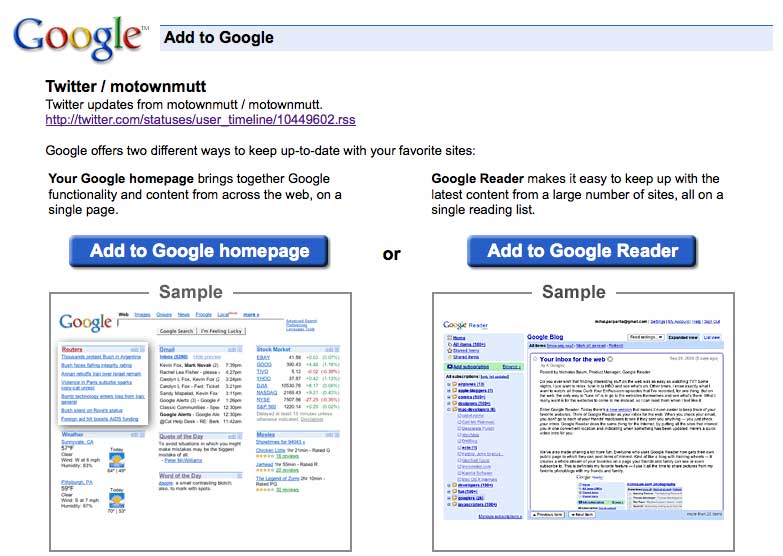 Once Google Reader is selected, you'll be taken to a page that looks like this: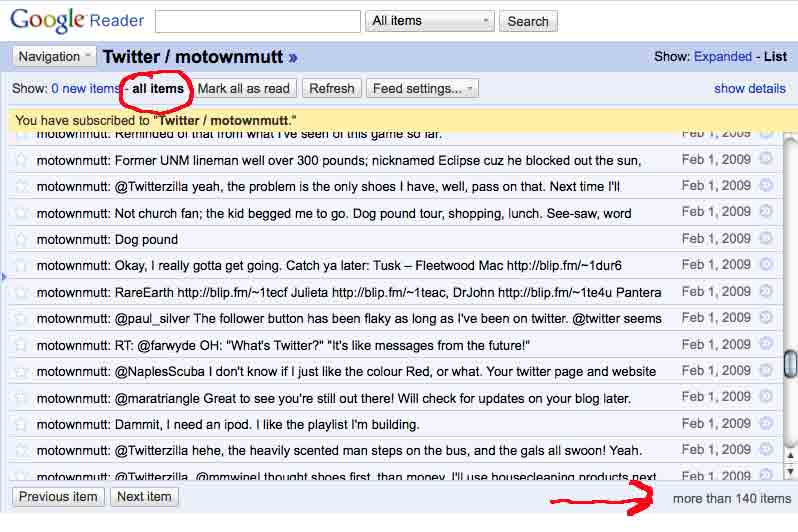 Make sure you are viewing in list view, and that you have selected the option to see "All items". It will take awhile for the full feed to populate, but once it does, you'll be able to search, or simply scroll through your entries. As long as you are subscribed to the feed, all entries will be there, whether Twitter removes them from public view or not.